A reverse osmosis system will increase the efficiency and profitability of your wash operation. Reverse osmosis is a scientific application where dissolved contaminants in water are physically removed by passing it under pressure through a special membrane. Reverse osmosis will remove up to 98% of dissolved contaminants such as; minerals, salts, metals and organic matter that may be present in a water supply. Let My Guy, Inc. help you with your wash's reverse osmosis system. Contact us for a free consultation.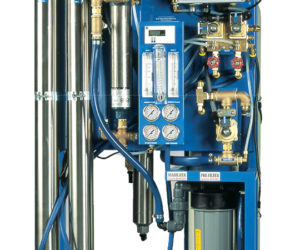 The PurClean system utilizes the process of reverse osmosis to eliminate the mineral content in the water. Features include glass, chrome and painted areas dry perfectly, spot-free, minimized labor eliminating towel drying vehicles, patent-pending water stabilizer that eliminates the need and ongoing expense of a water softener, automatic membrane flush that prolongs membrane life, On-Board TDS Monitor that provides incoming and product water quality, low pressure shut off safety feature and automatic backflushing enhanced carbon filter. Minimal maintenance is required.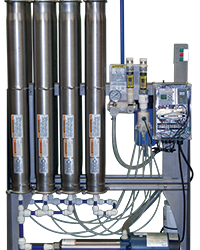 Coster Engineering has models that produce from 4,400 to 12,000 gallons of water per day. My Guy, Inc. is an authorized dealer for all Coster products.